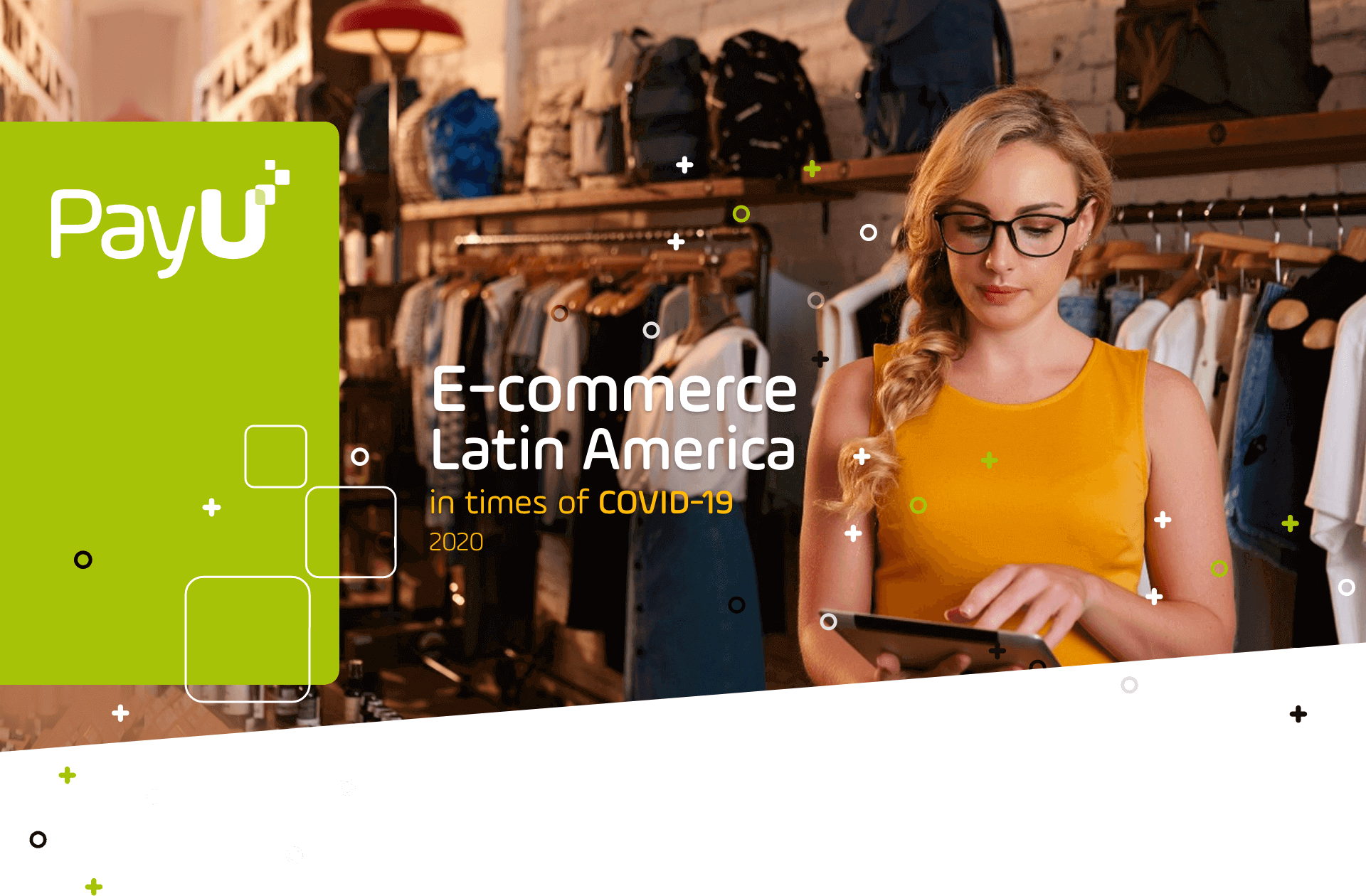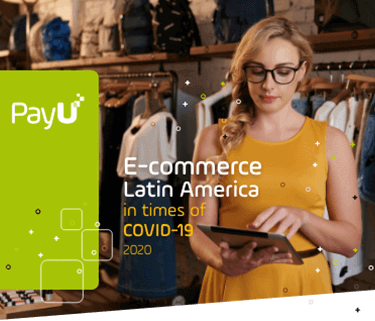 With the inevitable "new normal" times of new challenges and opportunities come; That is why at PayU we want to share with our clients, allies, businessmen and the community, a holistic view of the impact that the COVID-19 pandemic has had on electronic commerce in Latin America.

In the first seven months of 2020, PayU processed more than 120 million transactions in more than 25 thousand merchants in addition to having around 21 million buyers, who have found in PayU security and confidence when processing their different payments.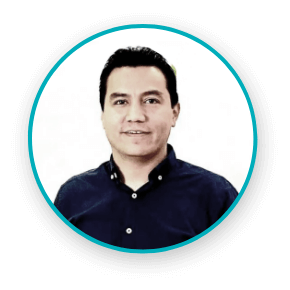 In recent months and due to the state of emergency, the economic environment faced great changes in consumer habits, one of them was a strong migration to electronic commerce, where we evidenced a very positive outlook, thousands of users, both buyers and merchants, have used this channel and have assumed it as a convenient, safe and reliable form of business continuity. At PayU we want to continue contributing our quota to the economic reactivation and together with our businesses continue to build a value offering that helps the rapid recovery of the entire region


---
Francisco León
---
CCO PayU Latam
Evolution of sales of our stores in the first 7 months of 2020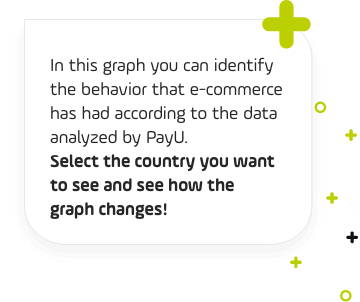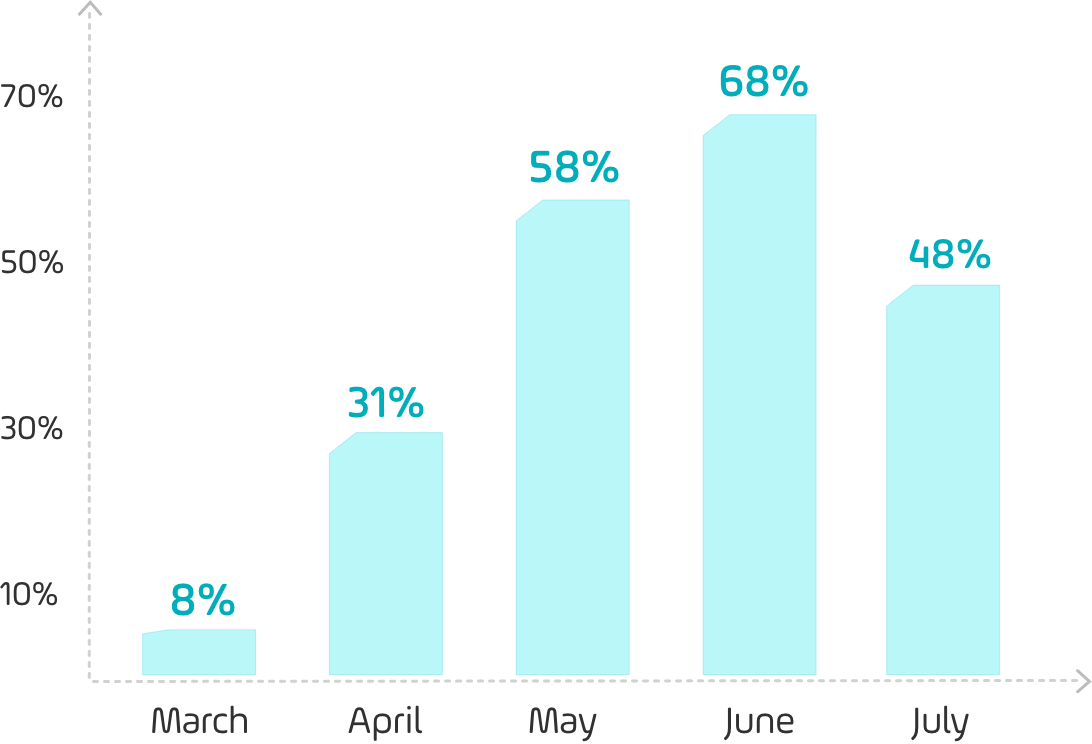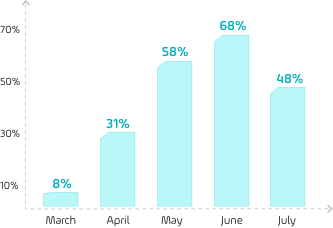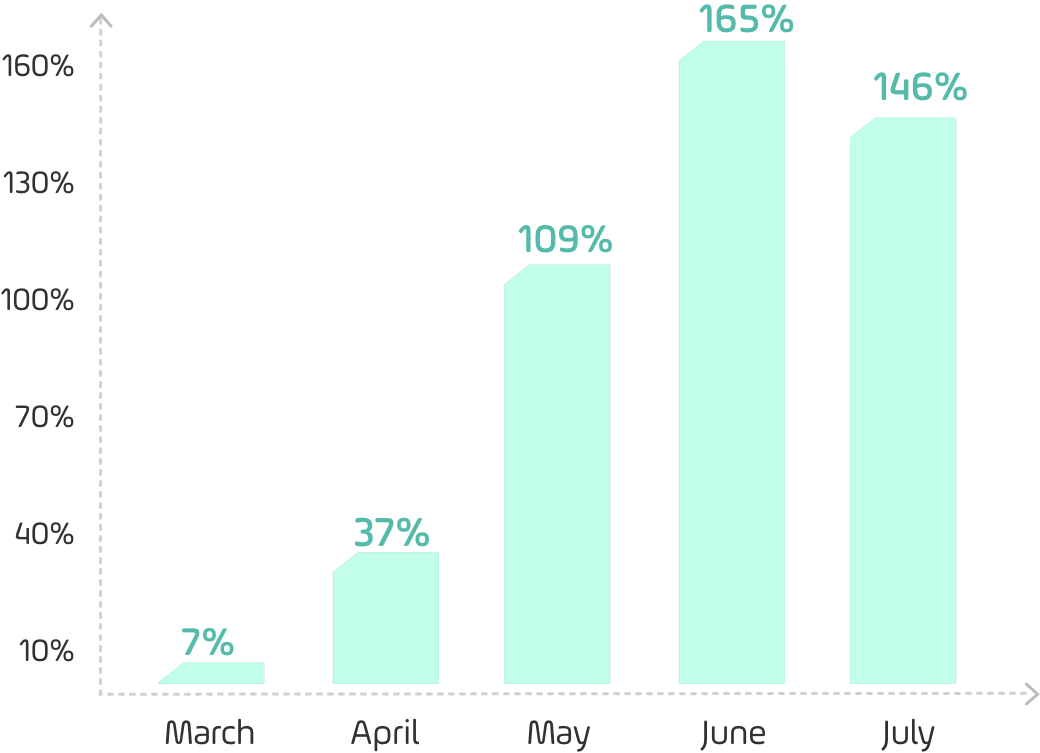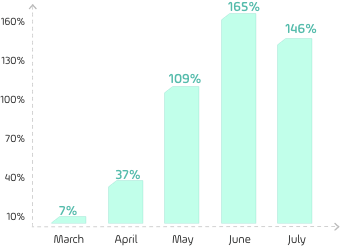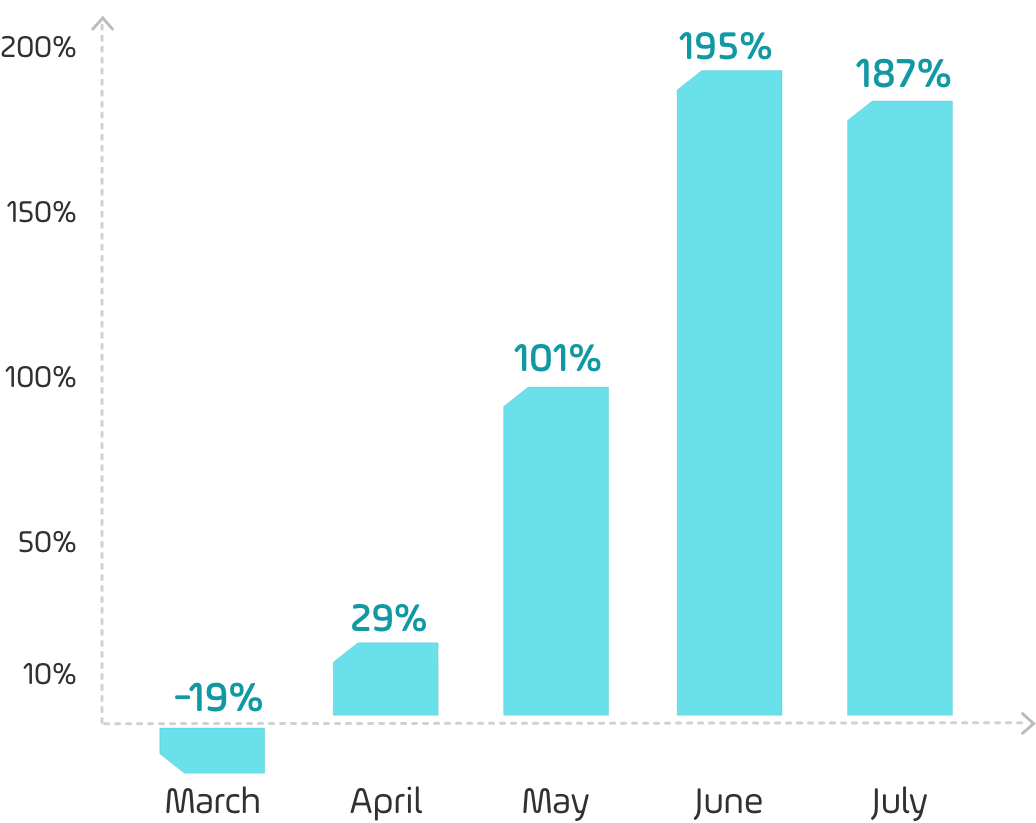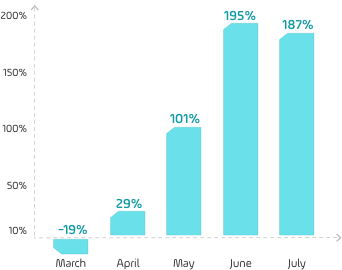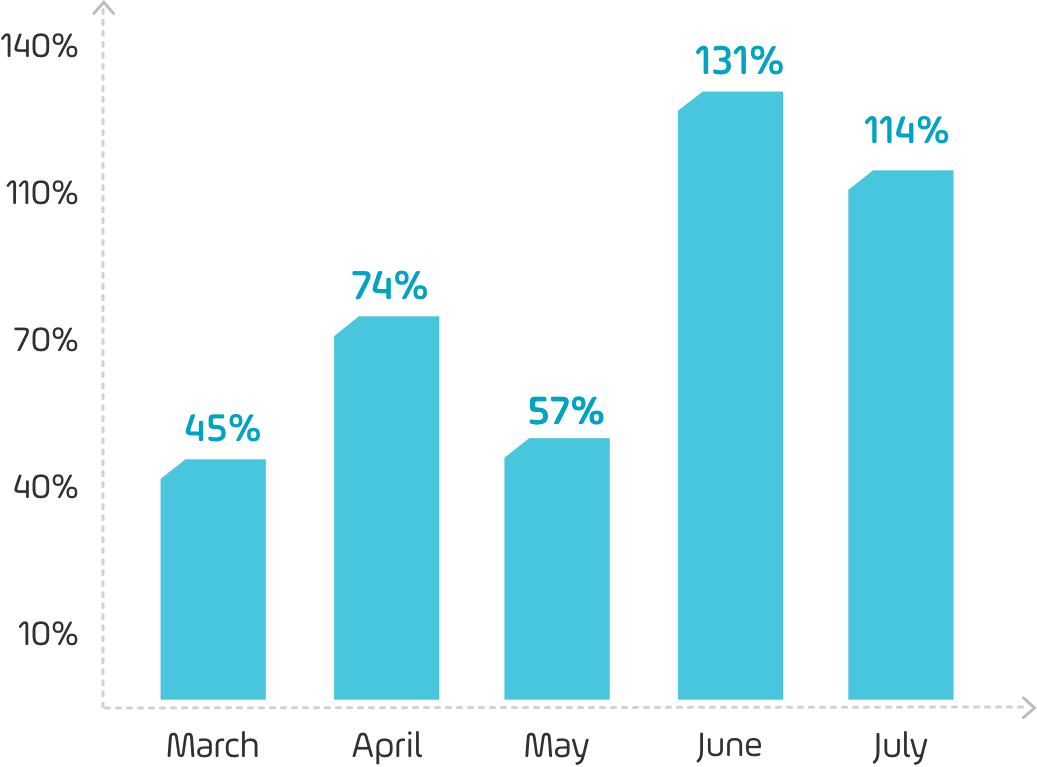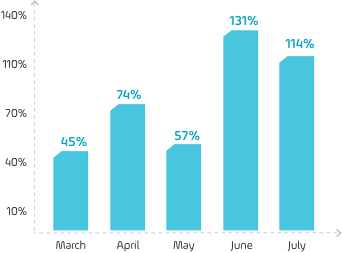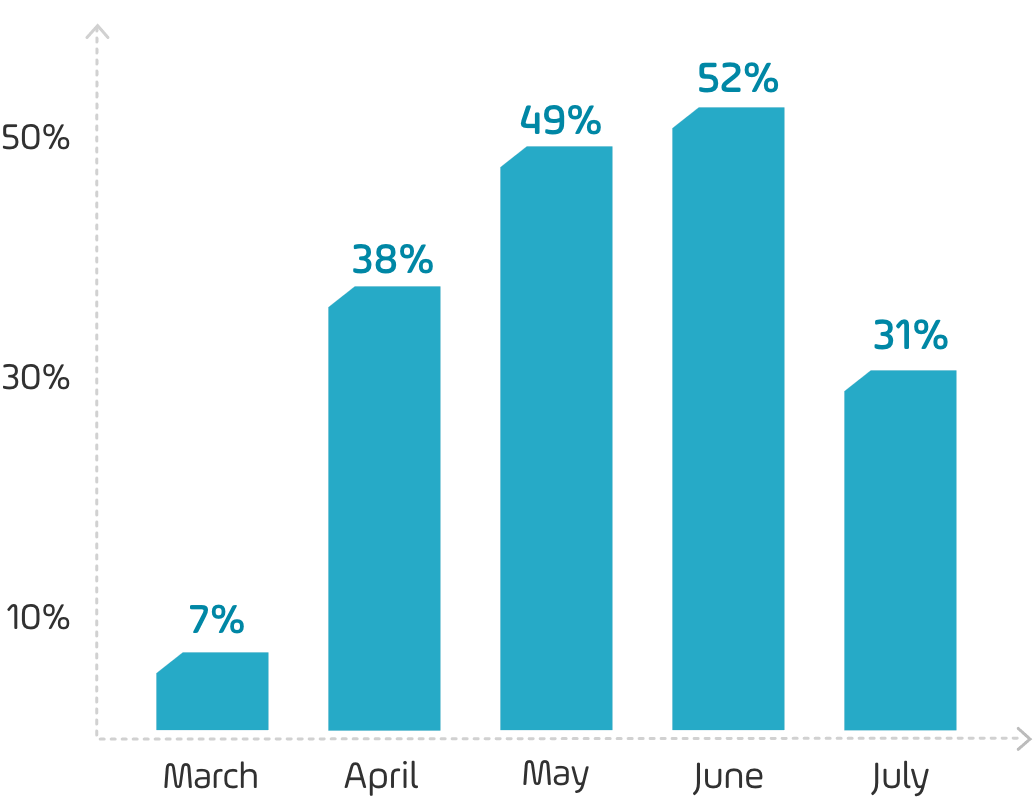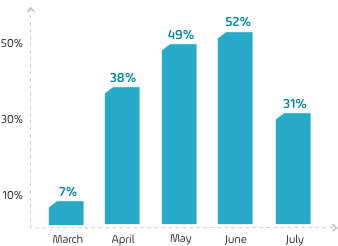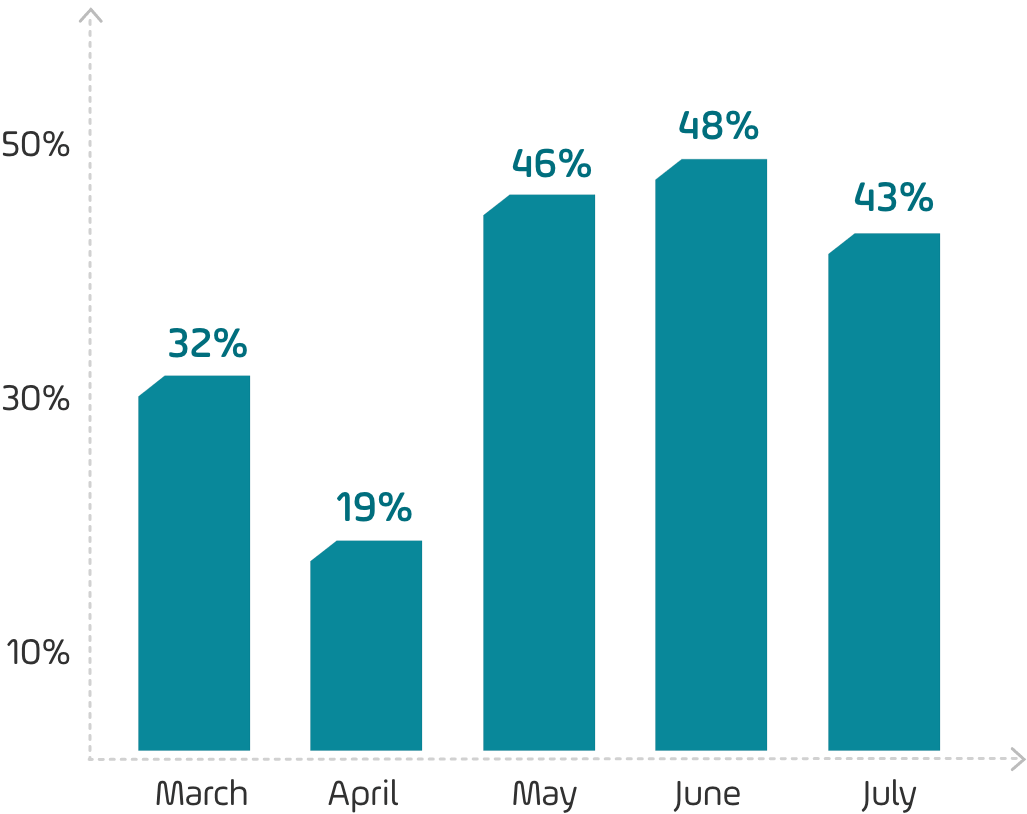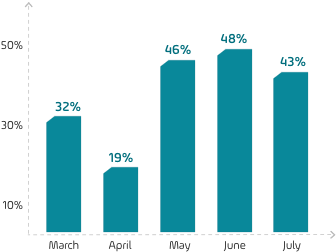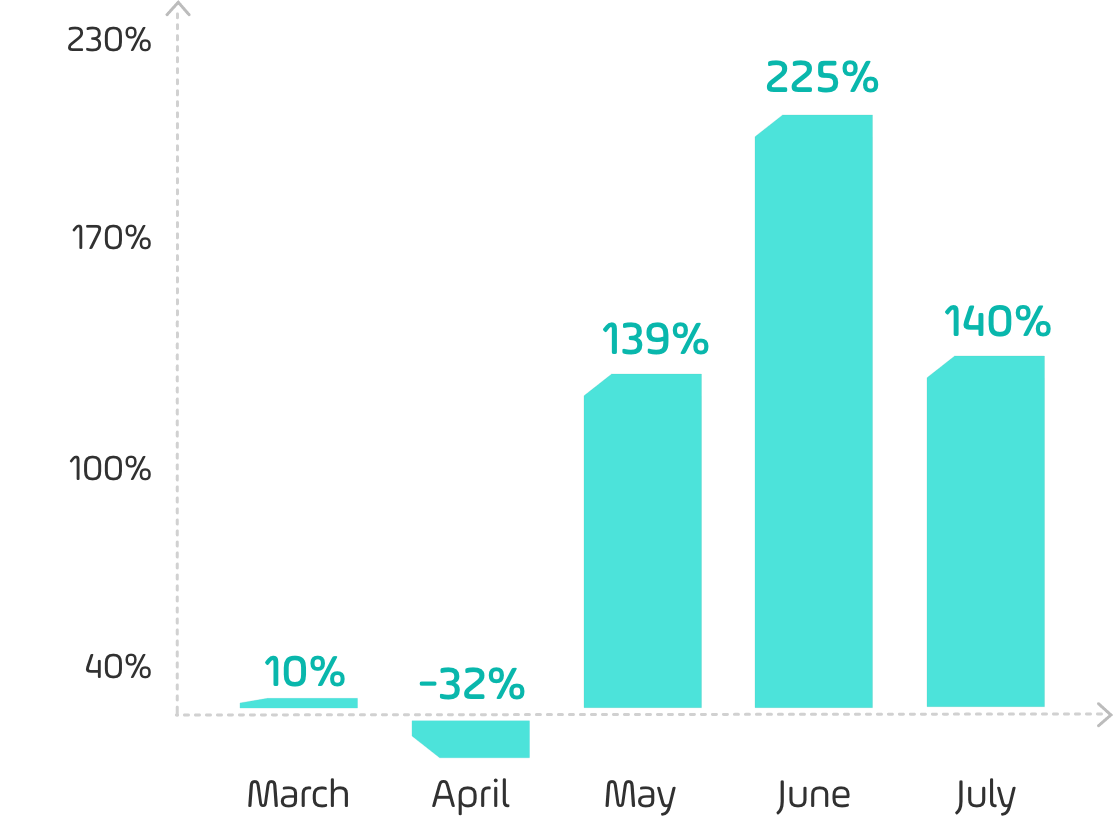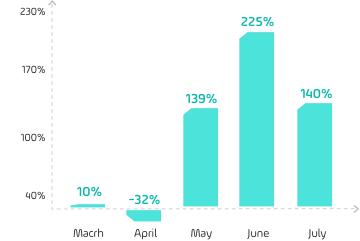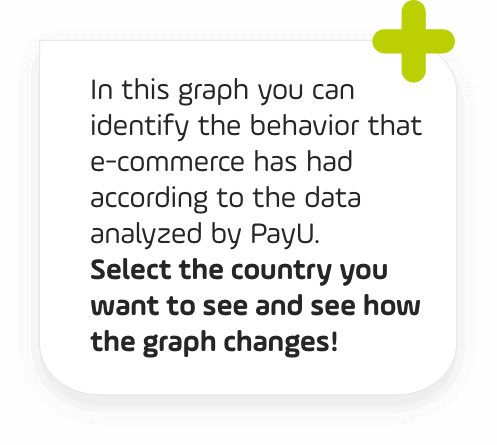 Growth percentage January to July 2020 vs same period 2019
Monthly growth by sector 2020 vs 2019 from January to July during COVID-19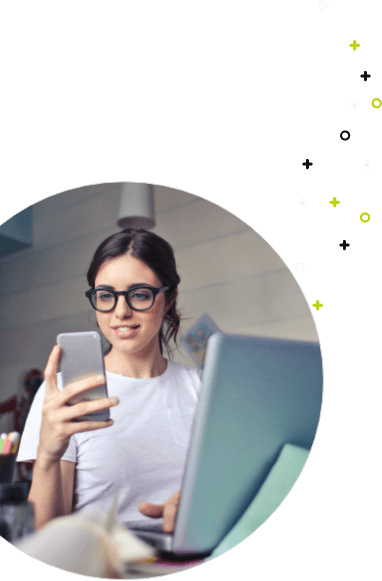 Department stores
Large stores quickly adapted to the challenges of the pandemic. From an average monthly turnover of USD 19 million before the economic situation, it went to USD 120 million, a growth of more than 500%.


Delivery
Home services were positioned as a strong support for consumers and businesses alike, with growth of more than 100% compared to the January-July 2019 period.


Fashion
E-commerce has alleviated the impact on sales caused by the mandatory closure of stores. A popular measure was to run campaigns of up to 50% in discounts, which incentivized online purchases.
Home & Garden
The stores of this type of articles have adopted several successful strategies, leading to growth of over 200% after May 2020.


Multi Level Marketing
Successfully adapting to meet demand during the pandemic, multilevels have seen sustained growth starting in March by allowing additional income to new entrepreneurs and people who have lost their jobs.


Streaming
Periods of isolation at home translated into increases in online entertainment consumption, with average monthly increases of 100% compared to the same period in 2019.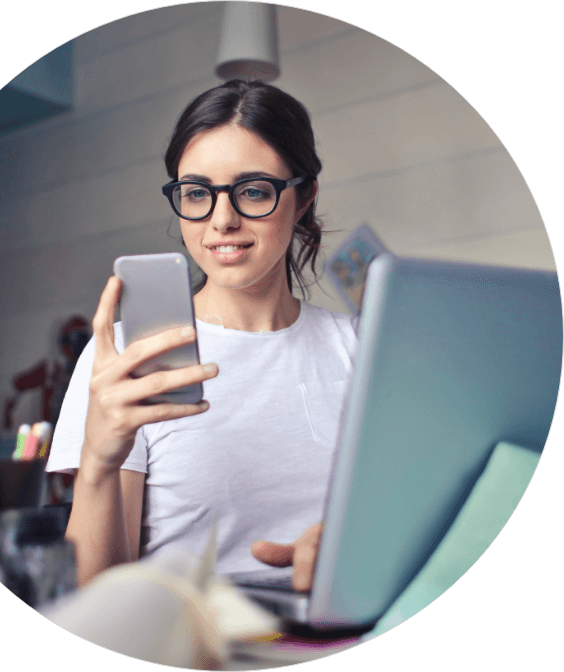 Telecommunications
This sector provided vital support to most economic activities. The different providers of these services have achieved average monthly growth of more than 60% compared to the same period of the previous year.


Retail
In the transition of the retail trade from physical to virtual sales, significant growth has been evidenced since May, the month in which the flexibility of mobility restrictions began.